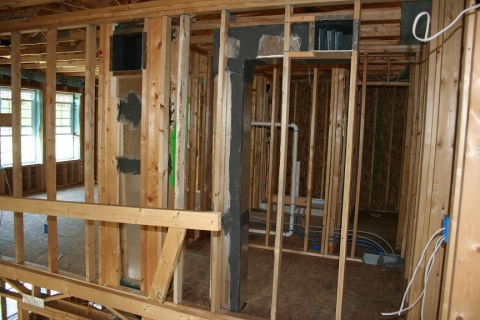 This Top Innovation profile describes work by Building America research team IBACOS who field tested simplified duct designs in hundreds of homes, confirming the performance of short compact duct runs, with supply registers near interior walls.
Poor-quality HVAC design and installation can reduce the overall HVAC system energy efficiency up to 30%. Therefore, Building America's research teams consistently counsel builders to incorporate HVAC system layout early in the design process.in order to realize the successful performance of the high performance HVAC system. Read about this Top Innovation.
See an example of this Top Innovation in action. Find more case studies of Building America projects across the country that integrate HVAC system design with simplified duct distribution.
View other Top Innovations in the Advanced Technologies and Practices category.