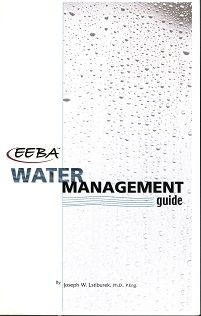 As energy codes and voluntary programs such as ENERGY STAR for Homes and the DOE Zero Energy Ready Home (formerly Challenge Home) continue transforming the housing industry to high performance, better insulated and air-sealed assemblies now have substantially reduced tolerance for drying. As a result, managing bulk water flow has become critical to durable construction. This Top Innovation highlights the DOE-sponsored Water Management Guide, which has proven to be a highly effective tool for disseminating much needed best practices.
The Water Management Guide has brought critical attention to one of the most critical durability issues associated with high-performance homes, and sold 15,000 copies since its first printing. Read the Top Innovation profile on the Water Management Guide.
See an example of moisture management best practices in action. Find other case studies of Building America projects across the country that demonstrate water management best practices.
View other Top Innovations in the Effective Guidance and Tools category.