Working with industry representatives and partners is critical to achieving significant improvements in the energy efficiency of new and existing commercial buildings. Here you will learn more about the government-industry partnerships that move us toward that goal. Key alliances and partnerships include: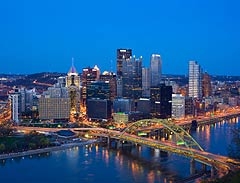 This national leadership initiative calls on corporate officers, university presidents, and local leaders to progess towards the goal of making American buildings 20 percent more energy-efficient by 2020.
Credit: iStockphoto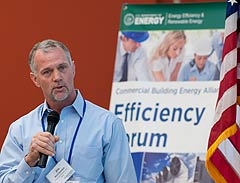 These informal associations of commercial building owners and operators work to develop resources and best practices to reduce energy consumption and carbon emissions in their industry.
Credit: Dennis Schroeder, NREL PIX 20908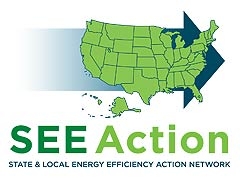 The State and Local Energy Efficiency Action Network is an effort that helps states, utilities, and other local stakeholders implement best practice energy efficiency policies and programs.
Credit: EERE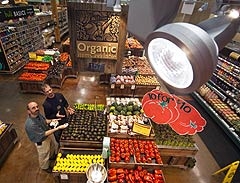 Companies involved in this project work with the DOE on a specific retrofit or new construction building projects in order to achieve whole-building energy savings. DOE is no longer accepting new applications for this project.
Credit: Pat Corkery, NREL PIX 17309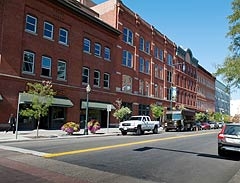 DOE works with business, industry, universities, and others to increase the use of renewable energy and energy efficiency technologies. One way that DOE encourages the growth of these technologies is by offering financial assistance opportunities for their development and demonstration.
Credit: Dennis Schroeder, NREL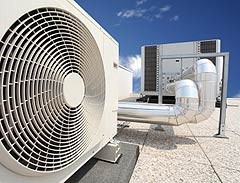 Suppliers can keep up-to date with the Better Buildings Alliance by attending events, reviewing specifications, and working with Alliance members on technology demonstrations. Additionally, suppliers can become allies in the Better Buildings Challenge.
In addition, the Commercial Building Consortium is a partnership of commercial building professionals and industry stakeholders that supports the DOE in achieving the commercial building goals.
Credit: iStockphoto