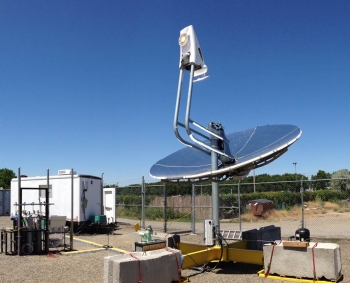 The EERE-funded Solar Thermochemical Advanced Reactor System converts natural gas and sunlight into a more energy-rich fuel called syngas, which power plants can burn to make electricity.
Widely recognized as the "Oscars of Invention," the 52nd R&D 100 Awards ceremony took place last week. These awards identify and honor major technological breakthroughs each year. The categories cover industry, academia, and government research.
Since their inception in 1963, the awards have identified new technologies with game-changing capabilities, including the fax machine, the anti-smoking patch, the high-definition television, and more.
It's always an exciting time for the science and tech community when the awards are announced, and this year was no different.
This year, EERE-funded projects won six awards across four of our technology areas: Bioenergy, Fuel Cells/Solar, and Vehicles.
Bioenergy Technologies Office 
Fuel Cells/Solar Technologies Offices
Vehicles Technologies Office
Learn more about the awards: