There are plenty of opportunities for students, recent graduates, and others looking for internships, fellowships, and similar programs with the Office of Energy Efficiency and Renewable Energy (EERE) and U.S. Department of Energy (DOE). 
EERE's Volunteer Student Intern Program
EERE offers exciting student volunteer internships throughout the year in its Washington, D.C., headquarters.
Energy Fellowship Program
The EFP addresses immediate needs to recruit and retain new talent, specifically college juniors/seniors and recent college graduates. The Department encourages all prospective applicants to apply, especially veterans and individuals with disabilities.
Student jobs at USAJobs
EERE's job vacancies are listed with USAJobs.
Presidential Management Fellows (PMF) Program
Bearing the Presidential moniker, the PMF Program is a flagship leadership development program at the entry level for advanced degree candidates.
Federal Internship Program
This program is designed to provide students enrolled in a wide variety of educational institutions, from high school to graduate level, with opportunities to work in agencies and explore federal careers while still in school and while getting paid for the work performed.
Scholarship for Service
SFS is a unique program designed to increase and strengthen the cadre of federal information assurance professionals that protect the government's critical information infrastructure.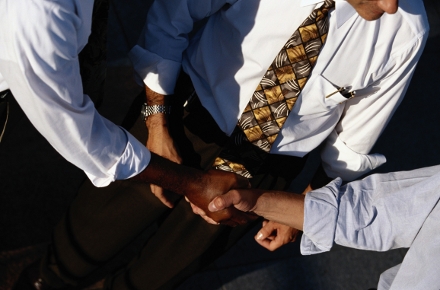 EERE offers exciting student volunteer internships throughout the year in its Washington, D.C., headquarters. These volunteer internships provide exciting opportunities for students to learn through direct experience about the field of energy efficiency and renewable energy. In addition, some colleges and universities give academic credit for federal government internships – and an internship with the government could transition into a full-time paid position after graduation.
What You Would be Doing
EERE strengthens America's energy security, environmental quality, and economic vitality in public-private partnerships that:
Enhance energy efficiency and productivity;
Bring clean, reliable, and affordable energy technologies to the marketplace; and
Make a difference in the everyday lives of Americans by enhancing their energy choices and their quality of life.
To support these objectives, EERE sponsors various initiatives to build awareness about energy efficiency and renewable energy topics and to coordinate efforts toward specific goals.
Volunteers will do the following:
Assist with research
Assist staff members with program-related tasks and projects
Conduct essential administrative work
Attend meetings and hearings
Who is Eligible
In order to participate in this program, student applicants must meet the following qualifications:
Be an individual who is enrolled, not less than half-time, in a high school, trade school, technical or vocational institute, junior college, college, university, or comparable recognized educational institution.
Secure the permission of your educational institution to participate.
Be available on at least a part-time basis for no less than three months.
Be a U.S. citizen.
Selection will be made without regard to considerations of race, creed, color, national origin, religion, marital status, sexual orientation, or handicap. Volunteers are strictly on a voluntary basis without financial compensation. No federal government liability is assumed.
How to Apply
Applications are accepted on an ongoing basis. Volunteers are advised of the following application process:
Complete the online application form below including a cover letter and resume. The cover letter should explain why you want to be a volunteer, what you have to offer, and how you hope to benefit from the volunteer assignment; the resume should outline previous employment experience, education background, citizenship, future goals, and references with contact information.
If selected, you will be notified by a EERE Human Capital representative, who will forward to you a proposed assignment agreement, which must be completed and signed by you and your educational institution before you may begin.
All relevant materials must be received at least 60 days prior to the proposed assignment.
To check the progress of an application, contact: Othalene Lawrence, 202-586-8596.
Application
To apply to be an EERE volunteer, please complete the application form and email it to us, or mail it to the address below.
To Submit Your Application by Mail
Mail your cover letter and resume to:
Othalene Lawrence
EERE Volunteer Intern Application
U.S. Department of Energy, EE-3A
1000 Independence Ave., SW, 5A-036
Washington, DC 20585
Badging Materials
Volunteers will need to complete and print the following materials for onboarding and badge processing:
Complete the forms and submit them to the Badging Processor ONLY via  the secured FAX line at 202-586-9008. Never send potentially compromising  personal information through unsecured transmissions.