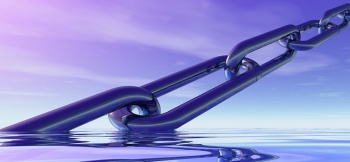 Below you will find specific links to resources, including training, guidance, blogs, newsletters, etc., for leadership development.  
*Please note, the links to websites that are external to the Department of Energy (DOE) may provide additional useful or interesting information and are provided consistent with the intended purpose of the DOE website. These external links are not endorsements of the organizations nor do they ensure the accuracy, relevance, timeliness, or completeness of the information. Further, the inclusion of links in hypertext on the DOE web site are not intended to reflect their importance, nor are they intended to endorse any views expressed or products or services offered by the author of the reference or the organization operating the server on which the reference is maintained.
Please Note: The privacy protection provided on the DOE.gov domain may not be available at the external link.
Leadership Training & Education
• The Public Sector Consortium The Public Sector Consortium is a multi-service non-profit committed to growing the practice of leadership through adult action-oriented learning opportunities to assure that leaders create and sustain high performance in public sector organizations.
• Office of Personnel Management Executive Development, U.S. Office of Personnel Management (OPM) has trained Federal managers and executives to be effective Government leaders. This website contains information on various types of Executive Leadership Development as well as links to the Executive Development Community.
• OPM's Center for Leadership Development (CLD) –  OPM's Center for Leadership Development (CLD) is dedicated to transforming leaders to better serve the Federal government. CLD offers educational programs built on the ECQs for every stage of your career. Services are delivered through e-Learning, in classroom settings, at the residential centers of the Federal Executive Institute (FEI) in Charlottesville, VA, the Eastern Management Development Center (EMDC) in Shepherdstown, WV and the Western Management Development Center (WMDC) in Aurora, CO, your home agency and locations across the United States.
• Federal Leadership Development Programs This is the online home of the catalogue of Federal Government Leadership Development Programs (FedLDP). Here you will find a searchable electronic library of programs offered by Federal departments and agencies to foster the development of leadership skills in their employees.
• The Senior Executive Fellows This program administered by the Harvard Business School, provides practical, effective tools that can help you: 1)identify and analyze the challenges and opportunities facing your organization, and master them politically, as well as technically; 2) develop strategic plans of action using communication, negotiation and coalition-building skills; 3) manage the tensions between long-term policy goals and short-term political pressures; 4) create an organizational environment that is responsive to change, but also true to its purpose and tradition.
Leadership Development Tools
• Leadership Competency Assessment a tool created to provide federal leaders and aspiring leaders with developmental feedback on their proficiency level on the competencies that comprise the U.S. Office of Personnel Management (OPM) Executive Core Qualifications (ECQ). The Leadership Competency Assessment is designed to identify your leadership strengths and developmental needs. The results of this assessment are for your personal developmental purposes and can be used to help identify training and development opportunities, such as courses offered through OPM's Management Development Centers.
• Executive Core Competencies OPM has identified five executive core qualifications (ECQs). This link connects  to OPMs executive core qualification definitions and  the competencies needed. The Executive Core Qualifications are required for entry to the Senior Executive Service and are used by many departments and agencies in selection, performance management, and leadership development for management and executive positions.
Leadership Development Best Practices
• United States Coast Guard Leadership and Professional Development has created a webpage that provides links to a variety of leadership resources for continuous improvement to the USCG's leadership and professional development.
• Department of Commerce- DOC has developed a succession strategy to: 1) Implement a leadership succession pipeline that links to the Department's mission critical occupations; 2) Manage a graduated series of competitive programs that identifies, selects and develops emerging leaders in engaging learning experiences; 3) Create a continuous learning environment that builds skills and enhances competencies throughout the workforce; and 4) Recruit and retain the leadership talent that is needed for the 21st Century.
• GovLeaders.org - Promoting Great Leadership and Management for the Public Service.  A free on-line resource designed to help government managers cultivate a more effective and motivated public sector workforce.
Leadership Blogs, Newsletters and Twitter Feeds
• Brainpickings - Brain Pickings is a human-powered discovery engine for interestingness, a subjective lens on what matters in the world and why, bringing you things you didn't know you were interested in - until are you.
• Executive Development Exchange Network - (EDEN) is a network of federal and non-federal workers who design, implement, and evaluate leadership/executive/supervisor/management development programs at federal agencies. EDEN has a monthly meeting where we learn together, share best practices, and build relationships.
• Government Executive - Government.Executive.com is government's business news daily and the premier website for federal managers and executives. It offers learning seminars, newsletters, editorials and blogs that provide a wealth of information that help federal executives and their agencies improve the quality of services they provide.
• GloboForce - The Science of Gratitude and Well-Being  Regularly expressing gratitude is amazingly good for us—and by extension our workplaces— in more ways than we might realize.
• The Kevin Eikenberry Blog provides ideas, thoughts and suggested action steps to help you become a more effective leader - whatever your professional and life roles are. The path towards Remarkable Leadership (and a Remarkable Life) is just that - a path. The goal of this blog is to help you on that path, and through learning and action, become your Leadership Help Button.
• Mind Tools - This website provides information to help you learn the practical, straightforward skills you need to excel in your career. These skills can help you become exceptionally effective, be a great manager and leader. Be more successful in your career and even become happier at work.
• Seth Godin Blog - Seth Godin is an author, entrepreneur and public speaker who provides information and advice about the way ideas spread, marketing, quitting, leadership and most of all, changing everything, to name a few.
• Social Science Research Network Plays a role in helping create innovative research by facilitating the worldwide, free and early distribution of scholarly research papers. The SSRN eLibrary currently has 522,000 paper abstracts from 242,000 authors and received 67,000 new submissions during the year.
• TED Blog By the end of 2013 TED had posted 1600+ talks, each representing an idea worth spreading.  What makes this list so incredible is the fact that it spans so many areas of interest, from education to happiness, statistics to creativity, tech demos to illusions.