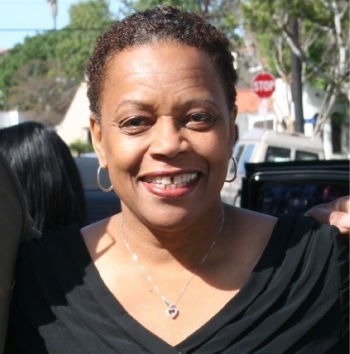 Neda Gray is the Information Systems Security Officer for the Operations and Business Principle Associate Directorate (PAD).
Neda Gray is the Information Systems Security Officer for the Operations and Business Principle Associate Directorate (PAD). She serves as the HIPAA Security Officer for Lawrence Livermore National Laboratory.  Neda is responsible for making sure the PAD follows Cyber Security policies and procedures that ensure the safety, integrity, and availability of our data.  She manages valuable, sensitive data including financial, personnel, infrastructure operations, business, and health care information.  Protecting the privacy and authenticity of our data is of paramount importance. 
Neda's undergraduate degree is in Mathematics and Computer Science from Grambling State University in Louisiana. Her graduate degree is in Business Administration with a concentration in Computer Information Systems from California State University, East Bay.  She also holds certificationsCertified Information Systems Security Professional  (CISSP) and Certified Information Security Manager (CISM).
1) What inspired you to work in STEM?
I've always had a love for mathematics.  I suppose it was an easy subject for me in school, but for me it simply made sense logically.  Math is predictable, repeatable, and absolute; who can ask for more?   After working in private industry for a number of years, I wanted to move into an environment that fosters new ideas and advanced technologies.  The DOE offers an environment of infinite learning and ever-present challenges.  These challenges require skill sets that are relevant to solving IT problems common across many industries in our nation.  At DOE I feel that we are attacking issues that plague the IT industry as a whole, and little by little we are making the world of electronic communication safer and more efficient.
2) What excites you about your work?
Computer Security is never boring – never, ever boring.  There are always areas where improvements can be made.  There are always articles in the news concerning identity theft or hacker intrusions or new computer threats.  It's better than the best mystery novel!
3) How can our country engage more women, girls and other underrepresented groups in STEM?
In order to make a significant impact on American society, we must address the mindset and value system of the adult population. If we can convince mothers and fathers to treat their daughters and sons equally, to instill in them a sense of value for education, responsibility for their actions and decisions, love for others (not only family members), and a desire for spiritual enlightenment, we can begin to change the world.    
4) Do you have tips you'd recommend for someone looking to enter your field of work?
"Genius is all well and good, but motivation and desire above all else are paramount for success.  All of us know extremely intelligent people who never succeed.  Few of us know extremely motivated individuals who don't."  -  John Kenneth Galbraith  
5) When you have free time, what are your hobbies?
I enjoy reading, cooking, and playing tennis.  I haven't had as much time to devote to improving my tennis game as I'd like, but I can see myself playing at the ripe old age of 90.