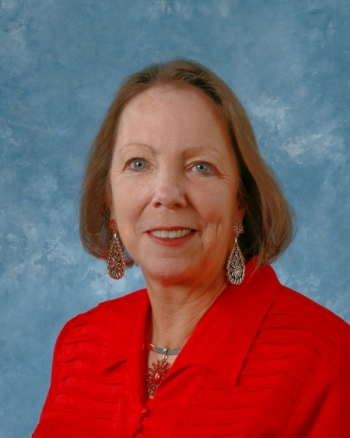 Becky Verastegui is Directorate Operations Manager for the Computing and Computational Sciences Directorate (CCSD) at the Oak Ridge National Laboratory.
Check out other profiles in the Women @ Energy series and share your favorites on Pinterest. 
Becky Verastegui is Directorate Operations Manager for the Computing and Computational Sciences Directorate (CCSD) at the Oak Ridge National Laboratory.  She provides leadership for implementation of management systems, operations, safety, compliance, and performance assessments across the entire Directorate. Becky has worked at DOE's Oak Ridge facilities for over 30 years in a variety of computing-related positions.  Previously, Becky was the Director of the Information Technology Services Division and Chief Information Officer where she managed information management and information technology staff and functions for over 10 years.  Outside the Laboratory, Becky was appointed by the Governor of Tennessee to serve on the state's Information Systems Council which oversees the strategic direction and IT systems investments for the state of Tennessee.  She has won several ORNL Awards Night awards and Lockheed Martin Corporation's top NOVA award honoring her leadership and outstanding contributions toward realization of information technology advances. Becky has also received an award from Government Computing News for her leadership in DOE's long-range strategic planning and acquisition management processes, a DOE Headquarters Citation for Special Achievement in Information Resources Management Planning, and DOE-Oak Ridge Operations recognition for Significant Contributions. 
1) What inspired you to work in STEM?
In high school and college, I loved math.  My favorite teacher was my calculus  teacher.  In college, all my electives were computer classes (nerdy, I know, but I loved these classes).  Computer technology has always been interesting to me and has been a great field to be in for my entire career. 
2) What excites you about your work at the Energy Department?
The combination of the people and the work inspire me.  In information technology the work is truly varied because there is always something new happening every day.  I like challenges, and there are plenty of these in IT.
3) How can our country engage more women, girls, and other underrepresented groups in STEM?
Making math, technology and science appealing to everyone needs to start very early - kindergarten is not too early!  Elementary school teachers need to be comfortable with these areas and build them into the curriculum for everyone.  This science, technology, engineering, and math emphasis inspiration for all needs to continue throughout all the school years. 
4) Do you have tips you'd recommend for someone looking to enter your field of work?
Network with engineers, computer people, and people with science backgrounds.  Be open to new opportunities.  Be confident that you can do any job.  I stayed in the computer field but did very different jobs along the way throughout my career.  Early in your career, volunteer to be on committees and take new assignments so that you can meet new people from varied backgrounds. Keep your education and technology background strong - take classes, stay current.  Most of all, look for a job where you can work hard, but have fun.
5) When you have free time, what are your hobbies?
I love to travel within the U.S. (especially Alaska and Hawaii) and to other countries.  I also love photography and the art of composition that comes with it.  I dabble in the kitchen and love to cook and drink good wine with my daughter and friends.