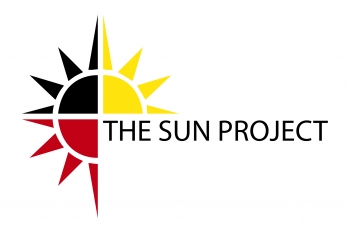 Last October, the Department of Energy awarded the American Indian Science and Engineering Society (AISES) a grant to implement a new program called The SUN Project. The SUN Project taps into AISES' vast network of native science, technology, engineering, and mathematics (STEM) professionals to engage, encourage, and mentor Native youth in STEM fields.
This year, AISES members in New Mexico and Arizona – including Department of Energy personnel - formed and coached four middle school teams to compete in local National Science Bowl regional competition.
In Arizona, the AISES Professional Chapter worked with a team from the Sacaton Middle School, a public school located in the Gila River Tribal Community.  Nearly 100 percent of the student population is Native American. AISES worked with the Native American Community Academy in Albuquerque, New Mexico to create three science bowl teams.
"It was a great experience and an opportunity to gauge our Native American students with the overall population in New Mexico," said Charlene Lucero, a member of the Native American Charter Academy. "I found it reassuring to myself and my students that we did quite well. The competition also gave us the confidence we need to continue pursuing Science Bowl Regional champs."
Following the regional science bowl competitions, the SUN Project will host eight PowerUp Workshops to introduce native students, teachers, and parents to local science fair competitions, and the scientific method. Schools located in Southern California, Minnesota, Arizona, and New Mexico can request to have a PowerUp Workshop hosted at their school by emailing tfarrenkopf@aises.org.