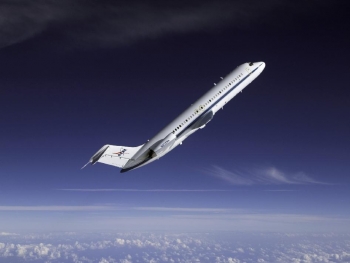 NASA is offering undergraduate students from Minority Serving Institutions an opportunity to test experiments in microgravity aboard NASA's reduced gravity aircraft.
This opportunity is a partnership between the Minority University Research and Education Program and NASA's Reduced Gravity Education Flight Program, which gives aspiring explorers a chance to propose, design and fabricate a reduced-gravity experiment. Selected teams will test and evaluate their experiments aboard NASA's reduced-gravity airplane. The aircraft flies about 30 roller-coaster-like climbs and dips during experiment flights to produce periods of weightlessness and hypergravity ranging from 0 gravity, or g, to 2 g.
Proposals are due April 17, 2013.
All applicants must be full-time undergraduate students, U.S. citizens and at least 18 years old.
To learn more about this opportunity, visit https://microgravityuniversity.jsc.nasa.gov/murep/. Questions about this opportunity should be emailed to Suzanne Foxworth at jsc-reducedgravity@nasa.gov.