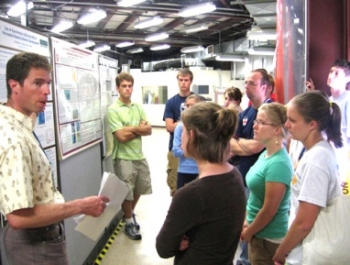 Are you an undergradutate student interested in a career in nuclear or radiochemistry? From now until February 1, 2013, applications are open for the Nuclear and Radiochemistry Summer School Program, which places curious and highly motivated students with strong science backgrounds in a six-week course in California or New York. If selected, you can receive an all-expense paid opportunity to study nuclear and radiochemistry, earning credit hours along the way from either  San Jose State University or SUNY-Stony Brook.  Selected students also receive a stipend of $4,000.
Learn more here: http://chemistry.missouri.edu/nucsummer/index.shtml
To qualify for the program, candidates should be undergraduates with an interest in nuclear science who are presently in their sophomore or junior year of study at a US college or university. They should have completed at least two years of chemistry, one year of physics and one year of calculus. Applicants must be US citizens.
The deadline for applications is February 1, 2013. If you have any questions about this program, please contact David Robertson, National Director of ACS Summer Schools in Nuclear and Radiochemistry, at robertsonjo@missouri.edu.