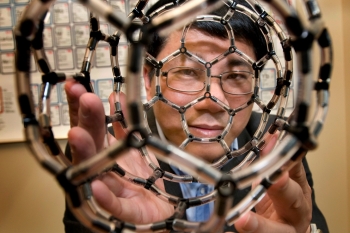 Faculty and Students - Check out these Office of Science opportunities before they close by listening in on our webinar: Monday, December 17, at 1pm EST.
You're Invited:
Faculty and Students at Minority Serving Institutions (MSIs) are invited to participate in an Energy Department webinar on Monday, December 17, 2012, at 1pm EST. MSI faculty and students will receive important information on several Office of Science university education programs.
 
WHAT: Webinar for Faculty and Students at MSIs on Office of Science Education Programs
WHEN: Monday, December 17, 2012, 1pm EST
HOW TO JOIN: Register today at https://attendee.gotowebinar.com/register/2048955658487174656
You will receive a reminder email on the day of the event when you register.
 
Brian O'Donnell and Cindy White, Program Analysts in the Energy Department's Office of Science, will share information on the following programs:
Applications must be submitted for the Visiting Faculty Program, the Science Undergraduate Laboratory Internship, and Community College Internships by January 10, 2013.