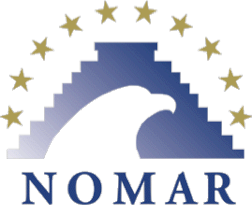 "Hispanics United in Strengthening  America," this year's theme for the National Organization for Mexican American Rights, Inc. (NOMAR) Training Conference, speaks to recruiting, training, and engaging a diverse workforce to accomplish our country's goals. 
Bill Valdez, Acting Director of the Office of Economic Impact and Diversity, will be joining invited NOMAR conference participants at the Tropicana Las Vegas Hotel in Las Vegas, Nevada to co-lead a general session on job outlook, Hispanic representation, and Federal employment. Elizabeth Montoya, Chief of Staff and Director of External Affairs at the White House's Office of Personnel Management, will be co-leading this session. Bill Valdez, currently the Chair of the Senior Executive Association's Board of Directors, will be speaking on the value of leadership and mentorship, and diversity as a mission imperative.
During the conference, which runs August 30 to September 1, attendees will begin two full days of workshops, training and networking opportunities. NOMAR will offer training on career opportunities, civil rights, and education. Conference organizers have organized a half-day for students excited about future employment, seeking mentoring and counseling from sponsors, registrants and exhibitors.
Groups like NOMAR are valuable in enhancing diversity in the Federal government. For more information about NOMAR, visit their website. 
The Department of Energy will be joined by the Department of Defense, the Environmental Protection Agency, the United States National Park Service, the United States Coast Guard, and the United States Fish and Wildlife Service in sponsoring this conference.