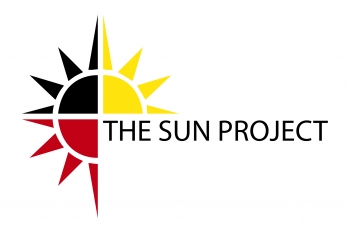 Recently, I had the honor of announcing the launch of the SUN Project, a collaboration between the U.S. Department of Energy and the American Indian Science and Engineering Society to engage urban Native American youth in science, technology, engineering, and mathematics (STEM) fields.
By matching the recruitment and convening power of the American Indian Science and Engineering Society (AISES) with the technical resources and challenge of the Department of Energy's National Science Bowl competition, the SUN Project will engage Native youth from targeted urban districts to promote STEM through presentations, workshops, mentoring, and participation in regional science bowl competitions.
The Department of Energy's National Science Bowl is a highly competitive science education and academic event, where students compete regionally to win spots for a national contest. One of the greatest obstacles students face in entering the Science Bowl is access to committed coaches.  Through the SUN Project, AISES will leverage its expansive network of professionals and students to help coach science bowl teams in pilot cities – Minneapolis, Los Angeles, Phoenix, and Albuquerque. AISES members will also mentor middle school and high school students, teaching Power Up Workshops on energy literacy and the scientific method. Following this training, two middle school and two high school teams per pilot city will compete in regional Department of Energy Science Bowl competitions in the spring of 2014.
The future is bright for Native youth in STEM, as STEM careers promise ample job openings, high-paying salaries, and world-changing work. Native youth have much promise to engage in this sector, and the SUN Project will provide much-needed resources to strengthen their roots in STEM and enable them to flourish to their greatest potential.
For more information about the SUN Project and to get engaged in this initiative, please contact Jody.TallBear@hq.doe.gov