Steven R. Thai - Office of Public Affairs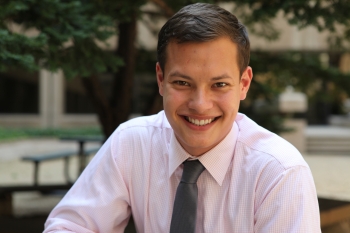 Steven joined the U.S. Department of Energy in April of 2012 as a Press Assistant in the Office of Public Affairs, supporting the Office of Electrical Delivery and Energy Reliability, ARPA-E, Office of Indian Energy, and DOE Support Offices in crisis and strategic communications he is also the Mentorship Coordinator for the DOE/New Directions Alternative Program (Arlington County Public Schools) Mentorship Partnership.  He is an occassional contributor to the Energy.gov blog.
Steven graduated from Luther College in 2011 where he worked for The ONE Campaign (a global poverty nonprofit) when in college and after graduating moved to Washington to work for Rep. Keith Ellison (MN-05) in the U.S. House of Representatives and on Ellison's campaign.  He also interned for the Obama Campaign in Iowa in 2007 and was an organizer for the general election in 2008. He is originally from Minneapolis, Minnesota.  Steven enjoys political activism, reading, running, lifting, music, cooking and watching movies. He also loves spending time with family, friends and his amazing dog Sophie.