John Chu - Communications Specialist with the Office of Energy Efficiency and Renewable Energy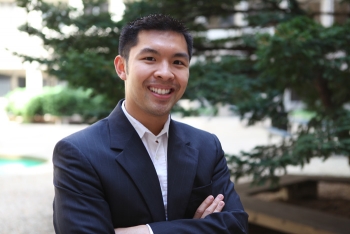 John Chu joined the Department of Energy in March 2010 as a communications specialist, covering all digital communications in energy efficiency and renewable energy. Previously, John served as a Presidential Management Fellow with the U.S. Department of Health and Human Services and the Census Bureau, where he worked on food safety education, the Medicaid budget, and the 2010 Census marketing campaign. John graduated from Syracuse University with a Master of Public Administration and Cornell University with a bachelor degree in Communications.
An avid runner and former dance teacher, John spends his free time running with groups and enjoying the arts around Washington, DC.