Dr. Henry Kelly - Acting Assistant Secretary & Principal Deputy Assistant Secretary, Office of Energy Efficiency & Renewable Energy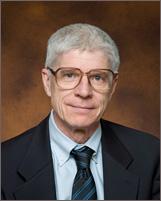 Dr. Henry Kelly is the Acting Assistant Secretary and Principal Deputy Assistant Secretary for the Office of Energy Efficiency and Renewable Energy (EERE) at the U.S. Department of Energy. In his role, Dr. Kelly oversees a broad energy portfolio, helping hasten the transition to a clean energy economy.
The EERE portfolio includes critical efforts to drive innovation, including the SunShot Initiative, which aims to reduce the installed cost of utility-scale solar systems to a dollar-a-watt. At a dollar-a-watt, solar energy is cost competitive -- without subsidy -- with other energy sources. Dr. Kelly also manages programs that will help put one million electric vehicles on the road by 2015, make the nation's buildings 20% more efficient, and help the United States obtain 80% of its electricity from clean energy sources by 2035.
Prior to his arrival at the Energy Department, Dr. Kelly served as the President of the Federation of American Scientists where he led a team that conducted analysis and advocacy on science, technology, and public policy, including global security issues, energy policy and education technology.
Dr. Kelly draws on vast experience in a variety of government positions. For seven years he worked in the Clinton White House as the Assistant Director for Technology for the Office of Science and Technology Policy. There he helped negotiate and implement administration research partnerships in energy and the environment, information technology, and learning technology. These partnerships included new automobile and truck technology, housing technology, bioprocessing technology, and information technology.
Before his tenure at the White House, he was a senior associate at the Congressional Office of Technology Assessment and assistant director for the Solar Energy Research Institute (the predecessor of the National Renewable Energy Laboratory). He also worked on the staff of the Arms Control and Disarmament Agency. This is Dr. Kelly's second stint with EERE. Early in his career he worked as a Special Assistant and Senior Scientist in the office.
Dr. Kelly is an elected fellow of both the American Physical Society (APS) and the American Association for the Advancement of Science (AAAS), 2002 winner of the APS's Leo Szilard Lectureship Award for "promoting the use of physics for the benefit of society," and was named the biannual "Champion of Energy Efficiency" in 2000 by the American Council for an Energy Efficient Economy. He is the author of numerous books and articles on issues in science and technology policy.
Dr. Kelly has a Ph.D. in Physics from Harvard University and a B.S. in Physics from Cornell University.