Erin Szulman - Special Assistant, Office of Environmental Management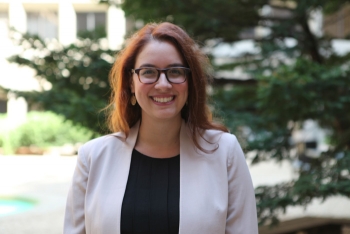 Erin Szulman joined the communications team in the Office of Environmental Management in August 2012 after graduating from Cornell University.  Prior to joining the Department of Energy, Erin held internships at the White House Office of Science and Technology Policy, the Department of Defense and on the Hill.
Hailing from New York, Erin continues to explore Washington, DC by way of its food trucks.  She is an enthusiastic fan of pilates and spends the rest of her free time people watching and running around the city.