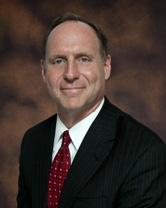 Jeff Lane spent almost 16 years serving in senior legislative and management positions in the United States Senate. He began his career in public service working for seven years as the legislative director for Senator Jim Sasser, who served as chairman of the Senate Budget Committee and a member of the Senate Appropriations Committee. Jeff was responsible for all issues relating to Senator Sasser's work on the Energy and Water Appropriations Subcommittee.
After Senator Sasser left the Senate Jeff worked on regulatory and legislative matters as an attorney in the General Counsel's office of the U.S. Small Business Administration. He returned to the Senate in 1997 to spend three years as a senior aide to Democratic Leader Tom Daschle. After serving two years as chief of staff to North Carolina Senator John Edwards, Jeff joined the law firm of Womble, Carlyle, Sandridge and Rice, where he worked as counsel from 2002-2006.
Most recently, Jeff served for three years as the chief of staff to Colorado senators Ken Salazar and Michael Bennet. As Senator Salazar's chief of staff, Jeff helped direct his extensive work on energy issues as a member of the Energy and Natural Resources Committee, the Finance Committee and the Agriculture Committee.
Jeff is a graduate of Rhodes College and the Duke University School of Law. He is married with two children.