Citrix Wokplace provides access to to a virtual desktop from any computer, but requires installation of a plug-in.
Citrix Workplace Login Procedure:
Enter https://workplace.doe.gov in the address field of your Internet browser. The Citrix Workplace window appears.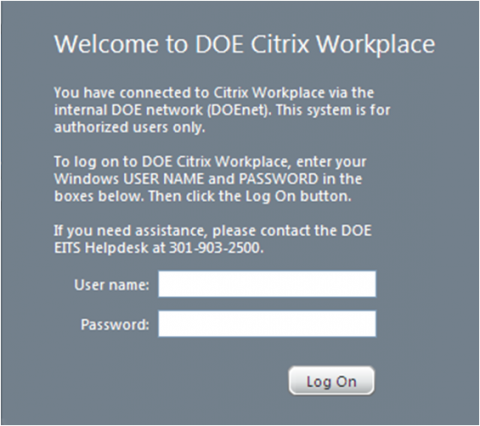 Enter your user name in the User name field.
Enter your password, which is your RSA token PIN plus the number displayed on the token in the Password field.
Click Log on.
For more detailed instructions:
Instructions for Using Two-Factor RSA Token with Citrix Workplace Environment (CWE)
Download the active client software for HSPD-12 logon capability