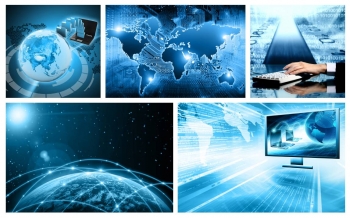 Many people are aware of Energy's mission and how our Laboratories contribute to the Nation's economic prosperity and security through scientific discovery. Our transformative advances also include technology solutions such as scientific computing and maintaining a vibrant science and engineering community.  Cybersecurity is intertwined in work we do, being one of the most transformational tenants of Government, adapting to ever evolving threats, and making our technological advancements secure.  
Last month, the Office of the Chief Information Officer hosted a Technology Summit on cyber innovation.  This was the eighth in our series, showcasing federal innovation and transformation. The summit explored how Energy is building and using cyber solutions to protect and advance the security of our public and private enterprises, and making partnerships with key players, like the Transition to Practice office at DHS, to connect academic advancement to real world problems.
Ultimately, our Technology Summits are about sharing the positive impact on Energy's mission, made by so many people. Learning about tangible tools, cultural transformation, and ways the Department is helping government and industry secure and defend critical infrastructure throughout the summit is inspiring--cyber innovation is thriving at Energy.
Peter Tseronis, Chief Technology Officer