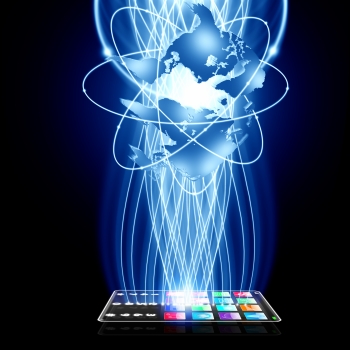 The Obama Administration's Digital Government Strategy provides a vision for a 21st century government that lays a strong foundation for modernizing technology services across the Federal Government. At Energy, we're implementing a broader strategy to drive more secure, cost-effective, and efficient IT infrastructure and services, to include:
• Transforming IT architecture to drive cost savings and streamlined operations
• Protecting information and increasing collaboration across the enterprise
• Advancing new capabilities into our IT infrastructure
Through this collaboration among our public and private partners, and Departmental offices and organizations, we are taking a unified approach to transforming our IT environment to remain a mission-focused, employee empowering, and fiscally efficient enterprise.
As part of this overall effort, the Office of the Chief Information Officer (OCIO) partnered with the National Nuclear Security Administration Enterprise (NNSA) who has successfully built, tested, and installed a new enterprise-wide network connecting its DC headquarters, Albuquerque Site Office, and eight NNSA labs/sites to one another.  This new network, aptly named the ONE NNSA Network, will enable improved communication, collaboration, and information sharing among the geographically disperse Nuclear Security Enterprise. The successful deployment of the ONE NNSA Network brings NNSA, and the Department of Energy, closer to implementing a modern IT environment. The new network lays the foundation and infrastructure necessary to implement more sophisticated application hosting capabilities, information sharing opportunities, and shared services that are slated for delivery in future phases of deployment.
Robert Brese, Chief Information Officer
Also posted on the CIO Council blog: https://cio.gov/dgs-action-doe-partners-nnsa-unified-approach/