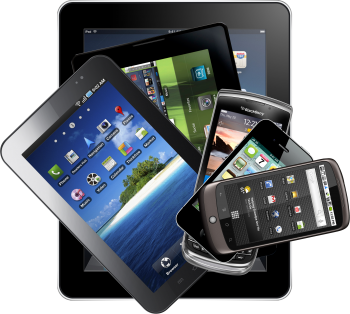 Bring your own Device, or BYOD, has been a popular topic for some time now. While government organizations and private companies continue to struggle with how to enjoy the business and economic benefits of BYOD, yet effectively manage the various risks, it's just a matter of when, not if we will all be bringing our own mobile devices to the work environment. However, in my opinion, the "bring your own" concept is just beginning. In the not so distant future, I am almost certain we will see the advent of "Bring Your Own App" and "Bring Your Own Data" in the workplace. Beyond that, it's anyone's guess.
Six months ago, during Hurricane Sandy, the Department of Energy, the Department of Homeland Security, and the Federal Emergency Management Agency (FEMA) leveraged the entrepreneurial capabilities of the Presidential Innovation Fellows to address a number of key response and recovery challenges, including: fuel shortages, voting, shelter, food and medicine, schools, damage assessment, and the wellness status of friends and family. Supporting those initiatives were a number of commercial applications, or "Apps", that were not originally developed or deployed for government use, but which became indispensible during the crisis. Behind these Apps were data that were crowdsourced, temporarily sourced from private entities and public data from Local, State and Federal data stores. This was essential as the existing and known government data stores and feeds were necessary, but insufficient to meet the needs for citizen services.
I believe we'll see more of this in the future. Not just during emergencies, but during routine business as well. Recruiting and retaining the next generation of business and government leaders will demand our willingness to grant digital natives the ability to leverage IT and data in ways we cannot yet imagine. So, the challenge is this … Are we establishing technical and security architectures that will enable our employees to bring their own App to work? Are we thinking about the benefits and challenges from the ad hoc convergence of multisource data? I argue we aren't. But, we better start thinking this way soon, or the next wave of "Bring Your Own" may be a more unwelcome shock to our IT management and cybersecurity culture than BYOD.
Robert Brese, Chief Information Officer