As part of the President's National Day of Service, we asked energy.gov readers to send us their energy resolutions for 2013. People responded on social media, via email and in-person...and the pledges are still coming in. Here are some highlights.
Storified by Energy Department ·
Mon, Jan 28 2013 13:39:03
Have you made an #energypledge yet? Tell us your commitment, be featured on http://energy.gov. http://1.usa.gov/11CFkR6
Twitter followers began submitting their pledges using #EnergyPledge as part of @ENERGY's regular #TipsEnergy series.
My #energypledge for 2013 is to buy more batteries 4 my new solar PV system (installed July4th Independence Day) and always turn off lights.
As Rex (and many energy pledge participants pointed out) you can easily save energy in the winter by setting the thermostat to 68°F while you're awake -- and even lower while you're asleep or out of the house. According to
Energy Saver
, by turning your thermostat back 10° to 15° for 8 hours, you can save 5 to 15 percent annually on your heating bill!
.@ENERGY My #EnergyPledge:Up the thermostat by 2 deg in Summer & use localized fans.Reduce by 2 Deg in Winter & use warm clothing to offset.
A few familiar faces from communities across the country heard about #EnergyPledge and decided to get involved too. Watch the video to see some of their commitments, which range from buying Energy STAR appliances to saving gas by biking to work.
At the President's National Day of Service fair on the National Mall, we received nearly 150 in-person pledges from attendees committing to save energy and teach others about energy conservation. Check out the full
photo album on Facebook
.
Still more commitments to save energy came through Twitter -- like participants pledging to use public transportation and turn off appliances when not in use.
My #energypledge is to walk to work everyday, and to take the metro everywhere instead of the car! #energyallstars
An average household dedicates about 10 percent of its energy budget to lighting. Switching to
energy-efficient lighting
is one of the fastest ways to cut your energy bills, as many energy pledges reflect.
Turn things off when you are not in the room such as lights, TVs, entertainment systems, and your computer and monitor #tipsEnergy
@ENERGY We switched to all LED lighting in our house.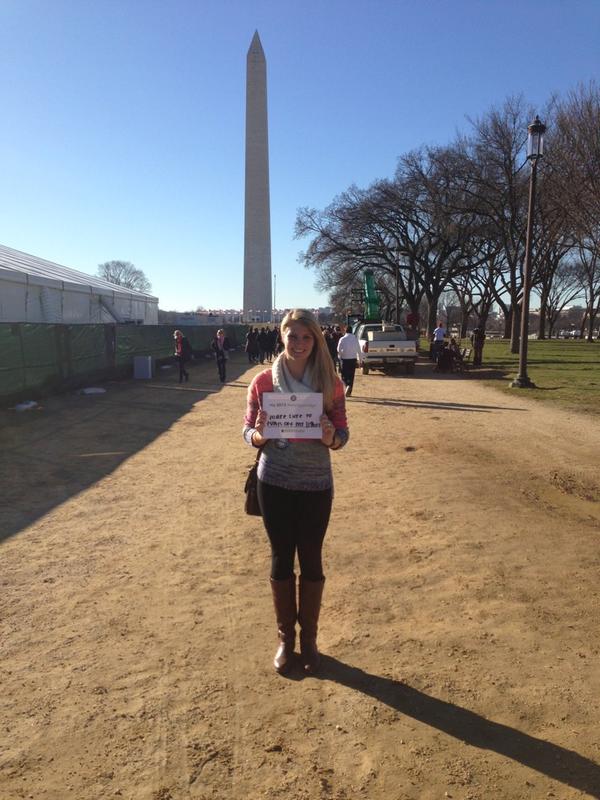 Secretary of Education Arne Duncan joined Energy Secretary Steven Chu in pledging to save energy by adjusting the thermostat. Secretary Chu vowed to make sure his dishwasher is full before washing to ensure maximum energy efficiency.
Take your own pledge MT @ENERGY: We love @arneduncan's #energypledge to use less heat in the winter, less AC in summer: http://youtu.be/q8H_3vwX0D0
Have you made your... | Facebook
Steven Chu wrote: Have you made your energy pledge yet? Join Facebook to connect with Steven Chu and others you may know.
If you haven't already made your own energy pledge, you can still download a pledge card at
energy.gov/pledge
.