Every month we ask you to share your energy-saving tips, and we feature some of the best tips in a Storify to encourage others to save energy and money at home. For this month's #tipsEnergy, we want to know how you save energy during the spring.
Storified by Energy Department ·
Tue, Apr 23 2013 18:45:14
The start of spring
means longer days and warmer weather. But just because
temperatures are rising, doesn't mean your energy bills have to. There are
plenty of no-cost
or low-cost ways to reduce your energy bills. This month, we want to
know how you plan to take advantage of the changing weather to save energy and
money this spring.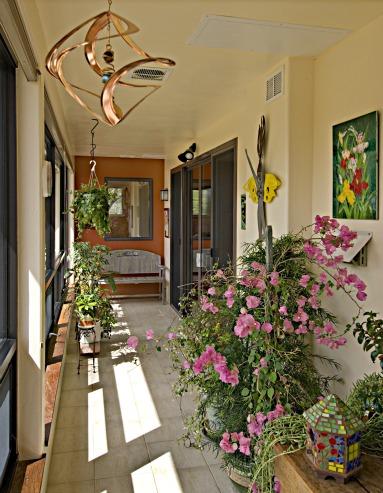 It's mid month & time for another #tipsEnergy. Share your energy-saving tips for spring & we'll feature our favs on http://energy.gov
Natural
ventilation is one of the cheapest ways to heat and cool your home, as many
Twitter users pointed out. By simply opening a window when temperatures are
moderate, you may be able to eliminate the need to use your heating or cooling
system.
@ENERGY #tipsEnergy spring is a great time for free heat/cooling from the outside. Open your windows when both the temp & humidity are right
As the weather continues to warm, you might need to
supplement natural ventilation with the use of fans. Learn how to keep your
home cool and energy-efficient with well-placed fans.
@ENERGY #tipsEnergy Open a window & a outside door & run a whole room circulator fan pointed out the door to swap cooler outside air.
Just as wearing light-colored clothing can help keep you
cool on a sunny day, cool roofs reflect the sun to maintain lower roof
temperatures -- sometimes up to 50 degrees cooler than a standard
roof. Reducing your roof's temperature improves indoor comfort for non-air
conditioned spaces and can reduce air conditioner needs. Learn more about the
different options available for cool roofs.
@ENERGY paint you rooftop with white paint or a good insulating material.
As one Twitter user suggests, you can make your landscaping
work for you. Well-placed trees, shrubs or vines can deliver effective
shade, act as a windbreak and reduce your energy bills.
Plant trees to shade your Southern Sun Exposure & cut down on A/C electrical consumption. #tipsENERGY @ENERGY
In some climates, it may be necessary to use air
conditioning to keep your home comfortable. Be sure to have your air
conditioner serviced annually to ensure it is working efficiently, and check
out these other Energy Saver tips for ways to maintain
your air conditioner.
@ENERGY annual air conditioner service! Important that your A/C is working efficiently! #tipsEnergy
Running your air conditioning at 78 degrees instead of
72 degrees can save between 6 and 18 percent on your cooling bill --
a savings of as much as 1 percent for each degree if the setback period is
eight hours long. By installing a programmable
thermostat, you can automatically adjust when your air conditioner
runs according to your pre-set schedule.
Turn off air when not home. RT @energy: As temperatures heat up, we want to know your tips for saving #energy this spring. Use #tipsEnergy
@ENERGY looking to save with a new #NEST thermostat and keeping the #EV miles up
America is a nation on the move, and that is reflected in
our energy use. Transportation accounts for about 28 percent of the energy we
use and much of that -- close to 57 percent -- is from gasoline. From driving
tips to car maintenance pointers to long-term saving advice, Energy
Saver has plenty of ways to reduce your
fuel consumption.
As one Twitter user points out, one easy way to save money
on fuel costs by biking or walking to nearby places instead of driving.
@ENERGY #tipsEnergy Take the bike ! Walk more ! @letsmove #LetsMove
This spring, be sure not to heat your home with appliances
and lighting. On warmer days, avoid using the oven and take advantage of
natural lighting. Only about 10-15 percent of the electricity that
incandescent lights consume results in light -- the rest is turned into heat. Check
out Energy Saver of other ways to save
energy this spring.
Our #tipsEnergy: 90% of incandescent bulbs' #energy is given off as heat. CFL & LED lights run cooler & save energy http://go.usa.gov/2RqA
To decrease the amount of hot air in your house and use less electricity, use a small toaster oven to cook your meals #tipsEnergy
Looking for ways to save all year long? Resolve to save
energy and money with eight strategies
every homeowner should adopt.