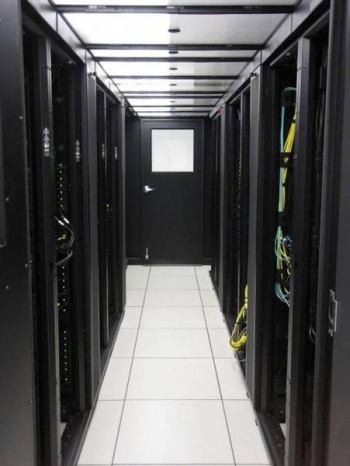 The new energy efficient IT Data Center in Savannah, GA. | Courtesy of the City of Savannah, GA.
Savannah, Georgia just made a big move. It recently completed the relocation of its Information Technology (IT) Data Center from the Broughton Municipal Building to the Civic Center. As a result, the city is slated to achieve big savings to the tune of roughly several hundred thousand dollars a year.
The city opted to use $353,000 in Energy Efficiency and Conservation Block Grant (EECBG) funds to purchase the mechanical system as well as connect to a high-efficiency chilled water air handling system. The technology upgrades have more than doubled the Data Center's efficiency from its previous rating of 35.6percent to 73.7percent -- meaning the cost to cool the facility decreased from $2.86 to $1.37 for every dollar spent to power it. The innovative design allows for the equipment to be cooled directly by a mechanical system that is built into the unit, which is an added benefit in coping with Georgia's summer heat.
The project has attracted the attention of other organizations curious about how they can increase energy savings from their IT infrastructure. To date, more than 30 local and regional groups have inquired about the data center and are working on trying to emulate it.