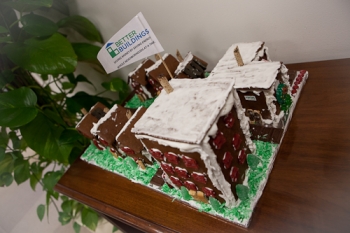 Every year, the Office of Energy Efficiency and Renewable Energy builds a gingerbread house to celebrate the holidays. This year they rolled out a bit more dough and built a gingerbread neighborhood. As you might expect, it's not your average, run-of-the-mill, gingerbread neighborhood. This town is all about using energy wisely. All the buildings have smart meters made from fig cookies (work with me here), and some feature cool roofs made of icing to keep air conditioning bills low in the summer. I don't know what the r-value of gingerbread is, but let's imagine the homes are very well insulated and sealed and have efficient furnaces and air conditioners, so the gingerbread people are quite cozy. Some of the homes and buildings have licorice solar panels too. The beauty of this town, however, is that the buildings are very comfortable, and don't use as much energy as they used to. Also, the gingerbread people are spending much less on energy bills than they used to.
Now imagine real neighborhoods like this. Like most in America, your home was probably not built to be very energy efficient. With some simple upgrades, however, you and each of your neighbors can save hundreds of dollars each year.
At the Department of Energy, we're working with partners across the country to make community-wide energy-saving upgrades possible. How will we make that work? Through our BetterBuildings program, our partners are developing innovative, replicable business models to finance energy upgrades. Just like the cable TV roll out in the 1980s, business models that work block by block rather than home by home, will make it easier and cheaper for people to upgrade their homes and offices. Families and businesses will save money by saving energy, whole neighborhoods at a time.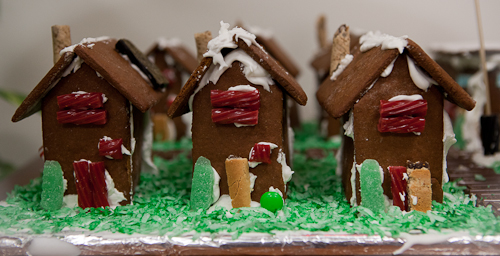 For example, Phoenix is creating a 10 mile long Green Rail Corridor to revitalize the neighborhoods along a new light rail system, upgrading thousands of homes and millions of square feet of commercial space. These upgrades will save homeowners up to 30% and businesses nearly 20% on their energy bills. And making these energy efficiency upgrades will generate somewhere between 1,900 and 2,700 jobs for the local economy. It's a smart initiative, and is just one of many such local programs.
Across the United States, we are working to improve the efficiency of buildings, homes and work spaces, and promote affordable, comfortable communities.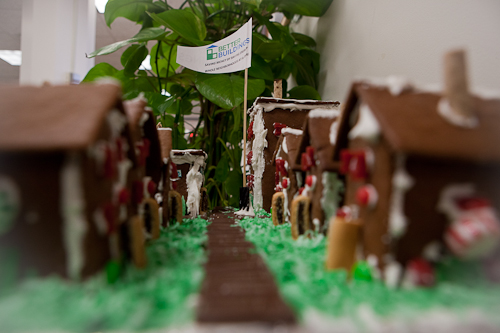 Andy Oare is a New Media Specialist with the Department of Energy.