Recap of the annual State of the Union Address, delivered by the President on February 12, 2013.
Storified by Energy Department ·
Wed, Feb 13 2013 19:28:46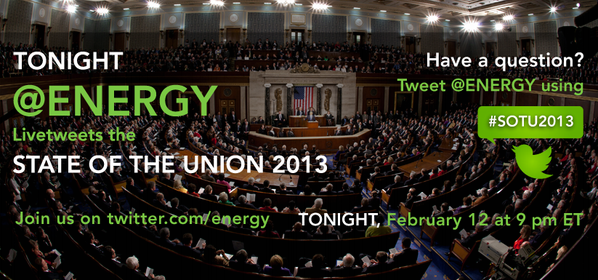 On the topic of energy, the President stressed the progress we've made.
President Obama: "After years of talking about it, we are finally poised to control our own energy future." #CleanEnergy #JobsNow #SOTU
From drastically reducing America's foreign oil dependence...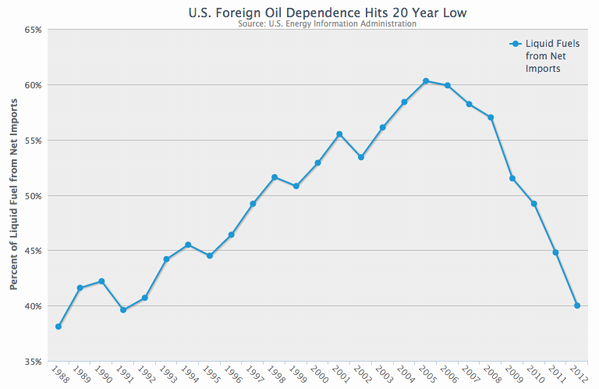 To doubling America's #cleanenergy power generation...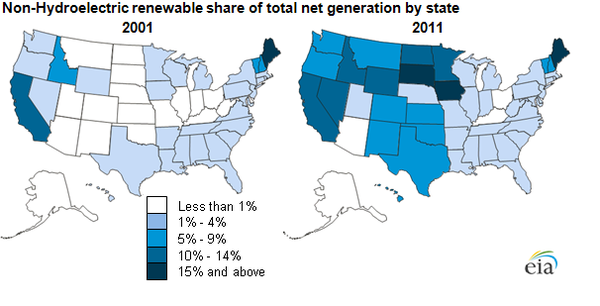 RT @ThinkGreenPower RT @ENERGY: Learn more about Record Year for #Wind mentioned during #SOTU http://go.usa.gov/4skw #cleanenergy
@ENERGY U.S installed in 2012 13 GW of Wind power, almost the whole Colombian power installed cap. Great clean energy messages in #SOTU2013
To reducing carbon emissions.
Obama: "Over the last 4 years, our emissions of the dangerous carbon pollution that threatens our planet have actually fallen" #cleanenergy
While significant progress has been made, the President encouraged new, more aggressive targets to effectively combat #climatechange.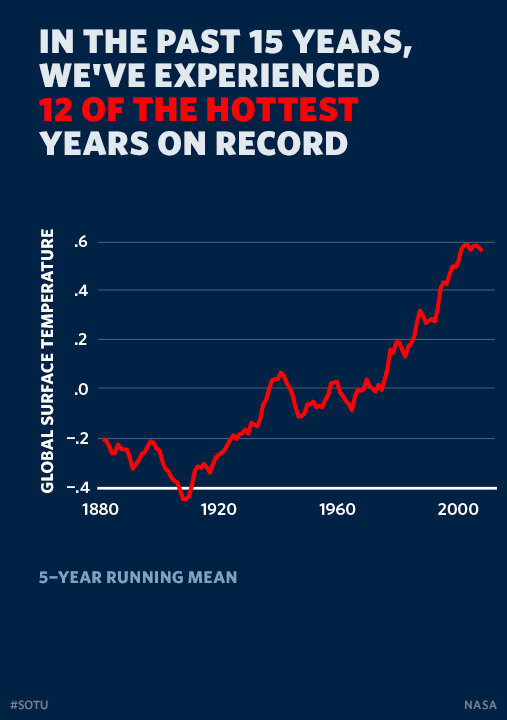 New targets include a focus on staying competitive in the global clean energy marketplace -- a key generator of jobs, manufacturing opportunities and economic growth:
Obama: "Last year, wind energy added nearly half of all new power capacity in America. So let's generate even more." #cleanenergy #SOTU
MA clean nrg jobs up 11.2% RT @ENERGY U.S. #CleanEnergy industry creating jobs, manufacturing opportunity http://go.usa.gov/4TJW #SOTU
Increasing the efficiency of American homes & businesses was another key goal -- including a pledge to work with states to to develop innovative approaches to reducing energy waste:
Let's cut in 1/2 the energy wasted by our homes & businesses over the next 20 years #SOTU http://energy.gov/better-buildings
During his speech, the President shared innovative energy initiatives -- including a push for more manufacturing hubs "where businesses will partner with the Department of Defense and Energy to turn regions left behind by globalization into global centers of high-tech jobs."
U.S. doubles down on manufacturing competitiveness w/ National Additive Manufacturing Inst. & more R coming @ENERGY @DeptofDefense #SOTU
In part, the hubs will be modeled after a recently completed additive manufacturing facility in Youngstown, Ohio -- learn about it
here
.
For more energy highlights from the State of the Union address -- including access to transcripts and video -- visit our
State of the Union page
on Energy.gov
Throughout the rest of the week, you'll have more opportunities to ask President Obama and senior White House officals about the State of the Union 2013. To participate, visit
wh.gov/SOTU
.