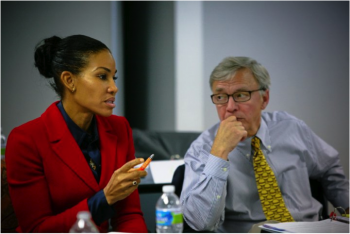 Sheri Bone. | File photo.
Throughout the month of February, we're introducing some remarkable African Americans who are working to advance the President's clean energy agenda and help the Department of Energy achieve its mission. This week we're profiling Sheri Bone who is Senior Project Director, Office of Nuclear Materials Integration, National Nuclear Security Administration.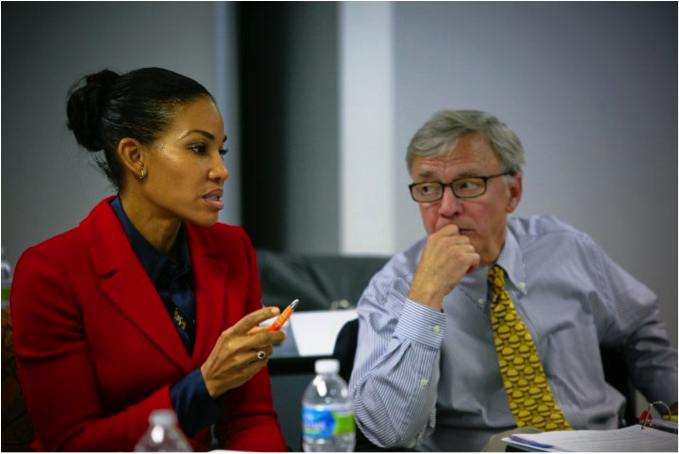 Question:  What is your key responsibility?

SB:  I'm responsible for developing the Department of Energy's strategic plan for nuclear materials.  This means directing and leading a team of more than 100 experts who create long-term strategies, objectives, and plans for the management of the United States' nuclear materials.

Q: What is your educational background?

SB: I earned a Master of Science in Business Management from Johns Hopkins University and Bachelors of Science degrees in Chemistry and Microbiology from the University of New Mexico and New Mexico State University.  I'm also a Senior Executive Fellow from Harvard's Kennedy School of Government, an honor graduate of the Army Management Staff College, a certified Project Management Professional by the Project Management Institute, and a graduate of the Department's Senior Executive Service Candidate Development Program.

Q: Is there a book, quote or person that influenced you to be the person that you are today?

SB:  "If you keep your foot on first base, you will never steal second" and "If you do what you've always done, you'll get what you've always gotten."

A risk of failure accompanies every change. But if you look at all the great achievers this world has known, you will notice a similar pattern in their lives: they have all achieved great things by taking risks, by trying something different, by deviating from the predetermined path followed by the majority. You can either be safe and good, or you can take a chance and be great. It's the way to knowing the world and knowing yourself. One does not discover new oceans without losing sight of the shore as one does not find out how far they can go unless they risk going too far.

When I get down in the dumps or feel frustrated, these quips energize me.

Q: What does Black History Month mean to you?  How do you celebrate Black History Month?

SB: The United States is a nation filled with rich culture from many different ethnicities, and Black History Month is a time to celebrate and recognize the many contributions and accomplishments of African-Americans to our great nation. But not just the great American leaders of the past and present but the "everyday man" like my dad -- Sam Bone Jr. from Huntsville, Alabama. He's an electrical engineer, worked in the missile program at White Sands Missile Range and has been the New Mexico State President of the NAACP.  He serves on several boards, works with the Native American tribes, the university, etc. and has been very influential in many city and state initiatives and successes. My mom, brother, sister and many friends are also great Americans -- great African Americans that warrant celebration.

I came across a Commentary by Chief Master Sgt. Vernon Butler, 86th Airlift Wing command chief and what he said is so poignant that I've included some excerpts with which I whole heartedly agree:

"… American History and African American History are one and the same…What does African American History month mean to me? It means celebrating diversity, it means recognizing the accomplishments of all Americans who helped to create and sustain this great nation of ours. I also believe it sends a message to not limit ourselves. Yes, February is African American History month, but we should celebrate everyone, every day and respect and appreciate our differences."

Q: What advice would you have for young people interested in your Agency?

SB: You really have to know yourself and what you're looking for. Be specific about the skills you have in relationship to the various organizations that you've researched and are of interest within the Department -- reach out, make contact, explore possibilities, even if unconventional.

Also, think about your resume. Typically resumes following the private sector model: one-pagers, brief details. The government wants the opposite: We want to know everything that you've done. Not necessarily just jobs, but also leadership roles on campus or in the community, times you worked with a team, etc. Focus on how your competencies will mesh with our organization's values.